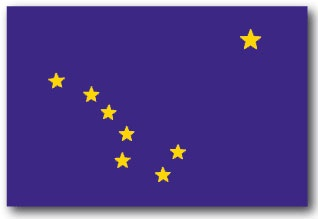 This week, we'll be covering the basics of forming a business in Alaska.
Like many states, Alaska requires that your corporation or limited liability company name be different from any registered business on file. Corporations and limited liability companies must also have a corporate name identifier. These identifiers include, "Corporation, Incorporated, Inc., and Corp." For LLCs, you can use "Limited Liability Company or LLC."
If you're forming a corporation, Alaska does require that you list a specific business purpose on your Certificate of Incorporation. This means that you'll have to provide a purpose for the general business you'll be conducting. Alaska will require that you list one or more directors on the document. You must also be at least 19 years of age to form your business. Alaska's standard number of shares is 1000, at no par value.
Limited Liability Companies are not required to list a specific purpose on their Articles of Formation. They do require that you list one or members on your document, and have an age requirement of 19 years or older.
Alaska may have annual filing requirements, often known as annual reports, for both corporations and limited liability companies. The filings may be due on a specific day or during a specific time and can cost varying amounts. For update annual requirement information, you can visit Alaska Secretary of State's website.
If you want to learn more about current businesses in Alaska, take a look at Alaska Business Monthly.
Is your small business registered in Alaska? If we are acting as your registered agent, you can be featured in our Small Business Spotlight. Just comment your name and your company's name below!