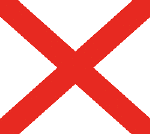 Each week, we'll be providing you with basic information on forming a corporation or limited liability company in a specific state. Today, we'll get started with Alabama.
Forming a corporation or a limited liability company in Alabama can take a considerable amount of time longer than other states. If this is where you are conducting, we recommend you for in Alabama, despite the time it may take.
Before beginning your initial filing document, you may be required to obtain a Certificate of Name Reservation from the State of Alabama. This filing will be sent to the judge of probate, who then forwards the filing to the Alabama Secretary of State.
Alabama requires that you include a corporate name identifier in your company's name. Corporate identifiers for corporations include "Corporation, Incorporated, Inc., and Corp." For LLCs, corporate identifiers include "Limited Liability Company or LLC." Alabama also requires that your business name be distinguishable from any other registered or authorized Alabama business identity.
Alabama does not require that a specific purpose be listed on your formation document for both corporations and limited liability companies. For corporations, Alabama requires that you have one or more Directors listed on your formation document, but does not require you to list any officers. For a Limited Liability Company's formation document, Alabama requires that one or more managers or members be listed.
Keep in mind that Alabama may have annual filing requirements for both corporations and LLCs. These filings may be due on a certain date and may cost varying amounts. To be sure that you're receiving up to date annual requirement information, you can check the Alabama Secretary of State website. You receive further information regarding these filings by calling 800.421.2661.
Alabama Business News is a great site if you're interested in keeping up with business developments and your potential competition!