As we've mentioned in past posts, you have a number of options when it comes to finding resources to jumpstart or expand your business. Today, we're going to highlight one common way of raising capital for your business – issuing stock. If you incorporate your business as a Corporation, you are able to issue to stock. Limited Liability Companies, also known as LLCs, do not issue stock. For a detailed comparison of business entity types, review our comparison chart.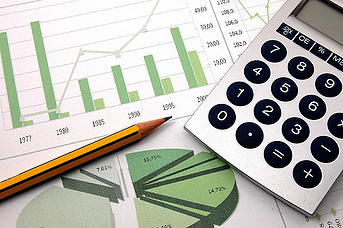 Stock is typically issued by share. When you incorporate, you designate an initial number of shares that can be issued at a certain par value. You can then issue these shares to investors in order to raise capital to start or expand your business.
In order to help you understand some of the basic information regarding raising capital with stocks, we've answered 5 of our most frequently asked questions below.
What is stock? Stock represents ownership in a corporation. It can be represented by a certificate and can be common or preferred, voting or non-voting, redeemable, or convertible. The classifications and special designations, if any, of the stock are set forth in the articles of incorporation.
Who is a stockholder? Stockholders may also be referred to as shareholders. Stockholders are the owners of a corporation based on their holdings of share. They own an interest in the corporation rather than specific corporate property.
What is par value? Par value is the minimum price of a share below which the share cannot be issued. The par value is designated in the Articles of Incorporation of your business.
What is the required minimum number of shares? The minimum number of shares required to be issued by a corporation varies by state. After reviewing state regulations, you can decide the minimum number of shares you'll be issuing for your corporation.
What is a stock purchase agreement? A stock purchase agreement is an agreement between the shareholders and the corporation. It provides a mechanism to regulate the transfer and sale of corporate stock. Often, a stock purchase agreement will provide a right of first refusal in favor of the corporation or remaining shareholders in the event of a proposed sale of stock by a shareholder. A stock purchase agreement can also provide for a purchase upon the death, disability, retirement, discharge, resignation, or bankruptcy of a shareholder.
If you are interested in learning more terms involved with issuing stocks, you can visit our Terms & Definitions page. Here, you'll find an alphabetical list of terms that will help you maintain your business.
Our Free Raising Capital With Stock eBook also answers stock questions in detail and includes a list of commonly used terms.