Answers to Your Questions
The incorporation process can seem confusing and scary to a first time entrepreneur. What to name your venture, where to incorporate, and whether to form an LLC or corporation are just a few of the many questions that arise before you even begin the process. However, incorporating does not have to be intimidating.
In reality, assuming you have taken the time to consider and evaluate all of your options, it should be a relatively quick and painless process. On the other hand, putting off this process can have dire consequences; from making it hard to open a bank account, to leaving your personal assets open to a liability suit, to limiting your access to investors. So don't delay – please continue reading to find out how easy and painless the process can be!
Choosing a Name:
There are numerous places to learn about naming your entity – with everything from name reservations to trademark searches. Read more about the process: 5 Tips on Naming a Business
LLC or Corporation?:
Likewise there are numerous sites and articles devoted to explaining the differences between LLCs and Corporations: Comparing Entities
If you have further questions about which entity type is best for your venture we encourage you to consult an attorney or accountant.
Where Do I Incorporate?:
Similarly there are many factors that go into determining if you should form your company in your home state or in one of the so called "special formation stated" like Delaware where pro-business courts and practices attract thousands of new businesses annually. For information on what makes Delaware distinctive please read: Where Do I Incorporate?

This article is designed to de-mystify the actual company formation process once all of the above decisions have been made. Once you know where you want to form, what you want to form, and what you want to call your company, you are ready to start the process. In order to do this you have three main options – enlist the help of a professional accountant or lawyer, use a company formation service company or file directly on your own. There are clear advantages and disadvantages to each approach, but we will focus on the advantages of using a formation service company like American Incorporators Ltd. As a service company with extensive relationships in all 50 states, American Incorporators is able to form your company quickly and inexpensively (using a lawyer or accountant will often cost a lot more money, while doing it yourself will tend to take a lot longer).
What You Need to Do:
All you will need to do is answer a few questions related to the nature of your business. Requirements vary slightly depending on the jurisdiction (state) where you are forming, but in general you will need to know the names of your members or directors, your business address and purpose, how many shares of stock you want to issue (only for corporations), and who you want to appoint as registered agents (this can almost always be provided by the person or company forming the company for you).
A corporate service provider like American Incorporators will prepare all of the necessary paperwork, file it with the relevant state authorities and follow up to make sure your business is properly recorded. Depending on the state (and the amount you are willing to spend for expediting in certain jurisdictions) this process can take anywhere from a few hours to several weeks. In most instances you will have your paperwork back and your company officially listed within a week. Once completed, you will receive a filed certificate of incorporation (or formation) that you can use to prove you are a legitimately established business. Other steps that should be taken at this stage include obtaining and Employer Identification Number (the business equivalent of a Social Security Number) and creating your operating agreement.
Your EIN allows you to hire and pay employees and is usually needed to open a bank account. The operating agreement sets the by-laws for how your entity will be run and helps you to begin the process of establishing the corporate veil that protects your assets. For more explanation on what that means please see: What is the Corporate Veil and How Can it be Protected?
Corporate service providers like American Incorporators regularly obtain EINs for their clients as part of the formation process – saving you valuable time and energy. They also can provide Corporate Kits which will include templates for Operating Agreements and many other important documents you may need in your business life.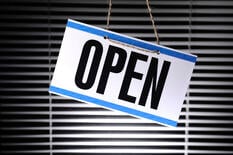 Once you have all of these documents back you are ready to begin your official business life – working with clients and other businesses, reaching out to potential investors and realizing your entrepreneurial dreams! And in most cases it can be completed in a very short time for a very reasonable amount of money! So don't hesitate to take this important step to get on your way, incorporate today
Find the answers to all of your major incorporation questions in our new eBook