Thinking of Incorporating? You'll Need to Appoint a Registered Agent
What's a registered agent? This is a commonly asked question among entrepreneurs who are new to the incorporation process. It is a statutory requirement that all entities appoint a registered agent, also known as resident agent or statutory agent, when incorporating. The registered agent can be an individual or business entity and must have a physical address in the state of incorporation. The primary responsibility of the registered agent is to receive legal correspondence on the entity's behalf, in addition to, any official notices from the Secretary of State. Failure to maintain a registered office in the state of incorporation can cause the entity to fall out of good standing and even be declared Void if a new agent is not appointed.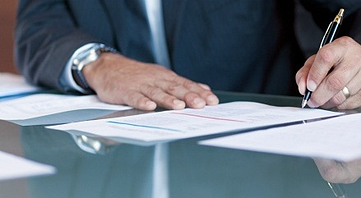 There is often a misconception that the registered agent address is the same as the principal office address. This is not the case. The two are very different and serve different purposes. Most jurisdictions allow business entities to maintain a principal place of business outside the state. If the business does not operate or maintain an address in the state of incorporation, a commercial registered agent can be appointed. Many companies elect to appoint a "commercial" registered agent - like American Incorporators - to accept all legal and tax notices on behalf of a company and then forward it to the client. Designation of the registered agent is typically made on the formation documents. By electing a commercial registered agent the company does not have to worry about service providers arriving at their place of business, nor does their personal address have to be disclosed for public record or amended if it's a new address.
Do I need a Registered Agent? Yes,virtually every state requires a registered agent be appointed to receive service of process and annual tax notices on behalf of the business entity. However, a registered agent is defined as a registered address in the state of formation. Thus, people who form their business in the state where they reside can serve as their own registered agent. Most people do, however, elect a commercial registered agent -
Find the answers to all of your major incorporation questions in our new eBook