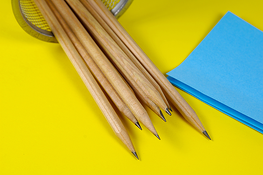 For many small businesses, the end of the year can be a busy and confusing time. Rectifying paperwork and dealing with the new year can take the holiday spirit out of anyone, but December doesn't have to be glum for small business owners. We've collected 5 year-end small business tips that will help ease end of year stress and lead you into a profitable 2020.
1. Get Organized. It is important to take some time to review your books and make sure they're accurate. In this final stretch, getting things organized and catching up on regular organization will be a big help when tax time comes. Make sure that W-2 forms and 1099 forms are all together, organized and properly filed; if the forms aren't properly handled it, it can quickly turn into a problem for small business owners.
2. Stock Up. Along with getting everything organized, it is a good idea for small businesses to deal with tax bracket issues before the close of the year. Buying new equipment before 2019 is officially over becomes a write off for the 2019 tax year; the same goes for donating to a charity during the Holiday season.

3. Hire. Consider adding a Veteran to your payroll before the end of 2019. The government is offering tax credits for employers who hire war veterans. The tax credit is especially helpful to small businesses, but the employment of a veteran is even better. Military vets generally have exceptional knowledge, discipline and work ethic; they are certainly an asset aside from tax credits.
4. Review Your Website. Small businesses that haven't started to utilize the internet are missing out on many opportunities. Even those who are connected need to maintain their website in order to continue attracting customers. Web content grows old quickly, so take a look at your website and add new, fresh content. This can really give a small business a lift for the new year
5. Get Social. Social media is a branch of marketing that simply can not be avoided or ignored by small businesses . One of the best end of year small business tips that a business can utilize is to get connected; or at the very least update existing profiles and websites. Adding Facebook and Twitter allows small businesses to "join the conversation" and generate new interest and business. There are plenty of social media management software applications out there to help small businesses manage social media and analyze changes in consumer activity.
Take a look at these tools recommended for social media management.
HubSpot: With this platform, you can manage your social media profile as part of a larger marketing ecosystem consisting of tools that empower your social media program (landing pages, blog posts, etc)
HootSuite With this tool, you're able to manage multiple social profiles, schedule messages and tweets, and track brand mentions.
By utilizing these end of year small business tips, the new year can be bright, fresh and wonderfully profitable. Stay tuned for more year end tips as we come closer to the end of the year!
If you haven't incorporated your business yet, learn more about how you can protect your personal assets through incorporation!