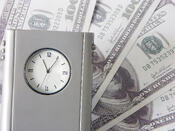 The Annual Franchise Tax for Delaware Corporations is due Saturday, March 1, 2014. Any payments received after Saturday, March 1 will be subject to a late fee, as assesed by the State of Delaware.
In order to help you file your Annual Report on time, American Incorporators Ltd. will be staying open until 6 PM EST through February 28.
The State of Delaware will be open on Saturday, March 1, 2014 from 8 AM - 4:30 PM. To contact them directly, you can call 302-739-3077. You can pay your Annual Franchise Tax to the State of Delaware online at www.corp.delaware.gov through the end of the day on March 1.
If you need to pay both your Registered Agent fee and your Annual Franchise Tax, you can pay here until 11 PM EST on Saturday, March 1, 2014. Only use this link if you need to pay both fees.
We will not be available by online chat during any time between 5:30 PM February 28 and 8:30 AM March 3, 2014. Please do not leave any messages regarding your tax in the chat, as we will not be able to answer them until after the tax is due.