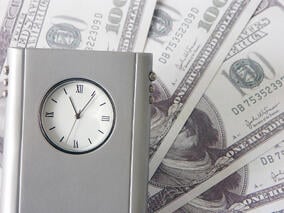 Setting up payroll for your small business doesn't have to be a daunting task. You'll find that here are many benefits to establishing a payroll system. In addition to saving you time, it can keep you from incurring any IRS penalties. We've outlined these seven steps to help you set up your small business payroll system in no time.
Obtain an EIN. You must make sure that you have an Employer Identification Number, or an EIN. This number is used when you report employee information or taxes and other documents to the IRS. If you have not obtained an EIN, you can click here for more information.
Check State & Local ID Requirements. Different state and local government agencies require a business to also get an ID number so they can process local taxes. Check with your state or local government agency.
Fill Out the Proper Forms. Have your new employees fill out W-4 forms (Federal Income Tax Withholding form). Once your employee completes the form, these forms will allow you to withhold the right amount of taxes from the employee's pay. You also want to be sure to withhold the right amount of taxes depending on if the employee is an independent contractor or an employee. Business.gov provides an easy-to-understand distinction between the two.
Decide on a Pay Period. Some states predetermine employer pay periods, so be sure to review your local regulations.
Maintain Careful Documentation. This includes compensation, paid time off, overtime pay as well as health plan premiums, retirement and any other contributions.
Choose a Payroll System. You can choose to run payroll in house or use an outsource service . If you're considering in-house payroll, you can find software to maintain your payroll. Keep in mind that in-house payroll can be time consuming, and if you do not pay close attention to detail, you may face penalties as a result of small mistakes. Outsourcing your payroll can also save you time. Using an experienced accountant or payroll service provider may save you time and money in the long run. Don't forget to consult within your network – ask other small business owners how they've handled their payroll to gain a better understanding of your options.
Preserve Well Kept Records. Make sure you're aware of proper record keeping techniques. You must keep W-4s on file for every active employee. After an employee is no longer working for you, you are still required to keep copies of their forms for an additional three years thereafter.
With a little research and simple organization, you will have your small business payroll set up and running. Review your options and understand what will work best for you. Don't forget to network with your peers to gain a better understanding of the best options for people in your industry. Remember to follow all IRS and/or local government instructions carefully; when in doubt, ask a professional accountant for advice.