Understanding the Basics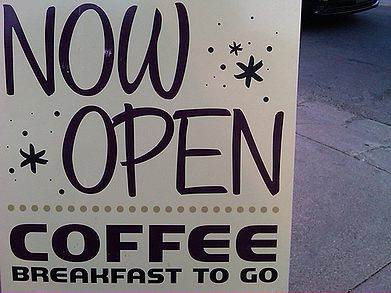 Before you get started in your new business venture you will have to establish a name! Your business name is going to be one of the largest parts of your brand's identity and for many people the naming process is an exciting one that allows for creativity. It is important to pick a name that has both meaning to your customers and relevance to your product or service. Choosing a name that is both professional and creative can help your business stand out from competitors in the same field.
Before beginning the process it is important that we address the answers to your most common naming questions:
1) Can I pick any name I want for my company?
Generally yes, but naming conventions do exist and they vary state by state.
You cannot name your company a name that is already in use in the state where you are forming.

There are limitations on corporate endings you can use. Many states limit the use of professional words such as "Accounting" or "Financial Services" to companies that have gone through a formal application process for the descriptor.

For LLC you can use: LLC or Limited Liability Company.

For corporation you can use: Corp., Co., Inc., Ltd., or others depending on state law.




Many states limit the use of 'less desirable' words in corporate names, as well.
2) Can I change my company name after I incorporate?
Yes, you can file an amendment to your name at anytime. The filing is done at the state level and is an easy process. Just as with a new formation, the name you chose must be available for use in that state. For assistance in filing an amendment please call: 800.421.2661
3) Do I have to reserve my company name ahead of time?
No, you do not. Although you certainly can reserve a name before formally incorporating, it is not required. Many people reserve a name with their state of formation to assure that the trademark of that name is available before officially forming their company. In some states, doing a name reservation ahead of time can save you time and money in the instance that your first choice name is not available. Other clients decide they really like a name and want to make sure it is available when they are ready to formally incorporate. Think of these scenarios in comparison to your own in order to help you decide!
4) How do I trademark my name?
AIL works closely with a third party vendor who specializes in trademark services. The trademark process is entirely separate from the incorporation process and takes longer to complete.
If time is of the essence we recommend you form your LLC or Corporation first and then begin the trademark process. In this instance, if your company name cannot be trademarked you can always file a name amendment and apply for a trademark for the new name! This will allow your corporation to maintain its original formation date.
If trademarking your name is a priority, we recommend you go through the trademark process first to secure the name you want. As mentioned in question 3, you can also file a name reservation with the state where you plan to incorporate while you wait for the trademark process to be completed.
Find the answers to all of your major incorporation questions in our new eBook