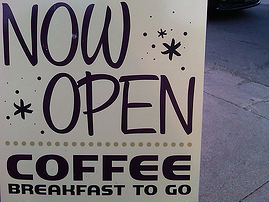 When opening a small business, it's important to research any business license and permit requirements that may apply to your industry. Not having proper licensure can be extremely detrimental to your business. It can cause unnecessary stress, confusion, and potential fines.
To help you avoid this and better understand the basics of business licenses, we've answered these 4 common questions.
1. Why Do I Need a Business License?
Obtaining proper business licenses and permits ensures that your business is maintaining compliance with federal, state, and local laws. Keeping your business license up to date is just as important as paying your taxes and annual state fees.
When applying for a bank account, you will most likely be asked to present your business license. Your business license can also help you with business financing, and may make things smoother when filing your taxes.
2. What Are the Different Types of Business Licenses?
Keep in mind that license types and requirements can vary from federal, state, county, and city levels. The following are a few common types of business licenses and permits to help you gain a general understanding of what you may need.
Basic Business License: This is typically issued by the city or county in which you'll be operating.
Health Department Permits: If you prepare, serve, or sell food products, this will most likely be required,
Sales Tax License: This license is typically required for the sales of products and services.
Zoning Permits: This permit states authority to use a certain area of land for a certain purpose.
Professional & Occupational Permits : These may be required for services that are regulated by the state. These services may include, but are not limited to:
Medical Services Legal Services
Tax Servoces Real Estate Services
Be sure to review your state laws if you are in an industry that may require an occupational license.
Federal Permits: if your business involves any of the following, it is best to contact federal departments for specific requirements.
Alcohol, Tobacco, or Firearms Ground Transportation
Drug Manufacturing Broadcasting
This is a sample of industries that may require federal licensure. Please check with federal agencies for your specific requirements.
3. Are There Penalties for Not Having a Business License?
If you do not obtain required business licenses and permits, you are highly jeopardizing the security of your company. Not having a business license can leave you legally vulnerable, result in high financial penalties, and in some cases may lead to imprisonment. Aside from this, it negatively impacts your credibility as a business owner and will cause long term negative effects for your business.
4. How Do I Get a Business License?
Since business licenses are handled on many levels, we suggest doing research with your state to find out exactly what you may need. You may find that your local city hall, state's government websites, or www.sba.gov are great resources.
As you can see, knowing exactly what business licenses and permits you may need can be difficult. American Incorproators Ltd. offers a service that researches, details, and lists all of the licenses and permits you will need. The only thing you would need to do is answer a few quick questions about your business. If you'd like to learn more, visit our Business License section.
Having the proper business licenses and permits is just as important as being incorporated. Do not leave this process out of your business plan. We hope that this eases your business license research process! If you have any questions, feel free to post below or contact one of our Incorporation Specialists by dialing 800.421.2661.